CLANK
2P Sofa
【クランク 2Pソファ】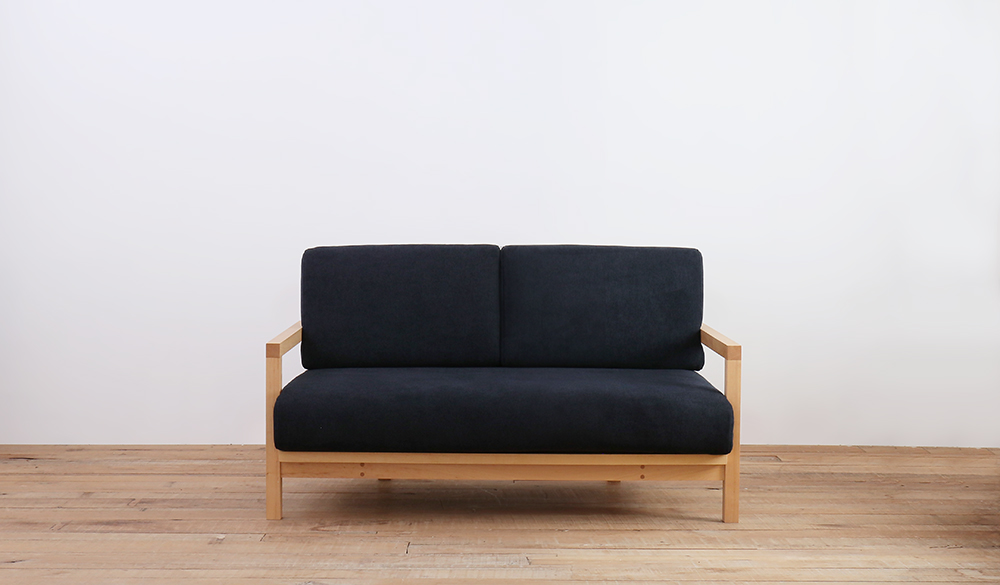 シンプルな無垢フレーム、座面は低めで空間は広々と。
直線貴重の無垢フレームが、スタイリッシュな空間を演出します。コンパクトな2人掛けはリビング以外でも合わせやすいサイズ感です。



同シリーズのリビングテーブルと合わせれば、より開放的にすっきりとまとまります。

Simple solid frame.

Because the seating surface is low, the space is felt spacious

.
Solid wood frame with straight-line tone directs stylish space. The compact 2-seat rack is easy to fit even if it is not a living room.



Together with the living tables of the same series, it gathers more clearly and neatly.


W1280×D765×H730/SH370(mm) W1280×D765×H730/SH370(mm)

ウォールナット
ハードメープル
※オイル仕上げ
Walnut
Hard Maple
※Oil finish



ウォールナット

Walnut




ハードメイプル

Hard Maple


¥164,800
---
※すべて参考価格、税別・運賃別 ※写真と実物の色味に違いが生じる場合があります ※価格・仕様など予告なく変更する場合がございます。あらかじめご了承ください
¥164,800
---
※All reference price, Not include taxes and fares. ※There may be a case where the color of the photograph and the real thing are different ※Price and specifications are subject to change without notice.

ダイニングテーブル

Dining Table

リビングテーブル

Living Table

ダイニングチェア

Dinning Chair

スツール&ベンチ

Stool&Bench

テレビボード

TV Board

ソファ

Sofa

収納

Strage Rack

ベッド

Bed

その他

Other