HEIGHT Meter
Seichou no Ki
成長の樹 身長計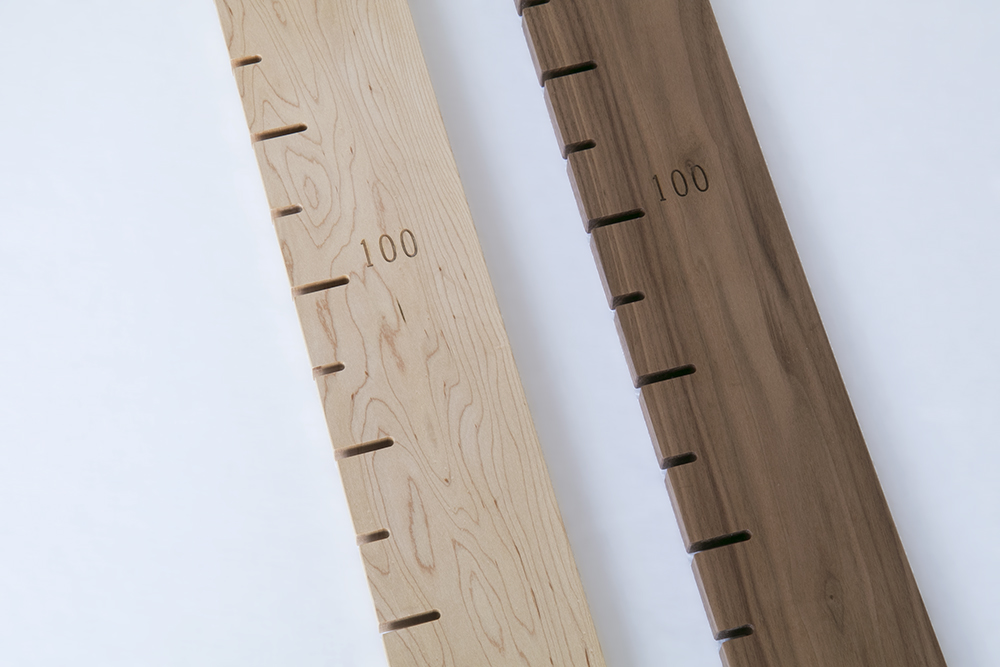 家族みんなで使える天然木のシンプルな身長計です。
ハギのない一枚板の天然木なので、リビングやエントランス、廊下の空いている壁に飾って、インテリアとしても素敵です。70〜180センチまで、5センチ単位で目盛が入っています。



100〜180cmの間は、20センチ単位で数字の焼印が入っています。

It is a simple & natural height meter that everyone in the family use.
This height meter is made of one solid wood without joint peaces, Decorate in the living room, entrance, the available wall of the corridor, it is also nice as an interior. There are graduations in units of 5 cm, between 70~180cm.




Burnt-in mark are in units of 20cm with numbers, between 100~180cm.

SIZE SIZE
W110×D20×H2000(mm) W110×D20×H2000(mm)
TREE SPECIES TREE SPECIES
ウォールナット
ハードメープル
ブラックチェリー
オーク
※オイル仕上げ
Walnut
Hard Maple
Black Cherry
Oak
※Oil finish



ウォールナット

Walnut




ハードメイプル

Hard Maple




ブラックチェリー

Blackcherry




オーク

Oak
PRICE PRICE
¥20,900
---
※運賃別、税込価格となります。※写真と実物の色味に違いが生じる場合があります ※価格・仕様など予告なく変更する場合がございます。あらかじめご了承ください。
¥20,900
---
※Prices include tax and do not include shipping charges. ※There may be a case where the color of the photograph and the real thing are different ※Price and specifications are subject to change without notice.
ダイニングテーブル

Dining Table

リビングテーブル

Living Table

スツール&ベンチ

Stool&Bench

テレビボード

TV Board

ソファ

Sofa

キャビネット

Cabinet

チェスト&シェルフ

Chest&Shelf

デスク

Desk

ベッド

Bed

ネコ家具

Cat furniture

その他

Other