Liage II
2P Sofa
リアージュII 2Pソファ
組み替え自由な可動式アームでコーディネートを楽しむ。
壁付けはもちろん、横格子の背面は見えるところに配置してもアクセントに。可動式のアームはカフェテーブルとしても活躍します。インテリアコーディネートの幅が広がるソファです。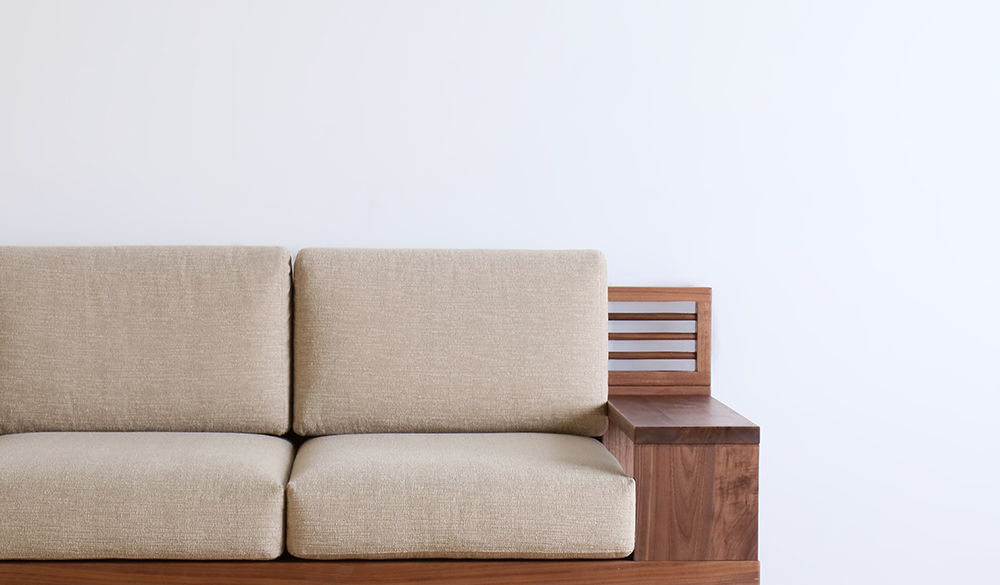 背もたれは高さ730mm。リビングとダイニングの真ん中でも見通しよく収まるミドルバックです。




可動式アームの下はリモコンやメガネなどの小物置きに。

A sofa that coordinates with a reconfigurable movable arm.
Of course, as well as wall attachment, the back of the horizontal grid is accented even if it is placed where you can see the back. The movable arm also works as a cafe table. It is a sofa spreading the range of interior coordination.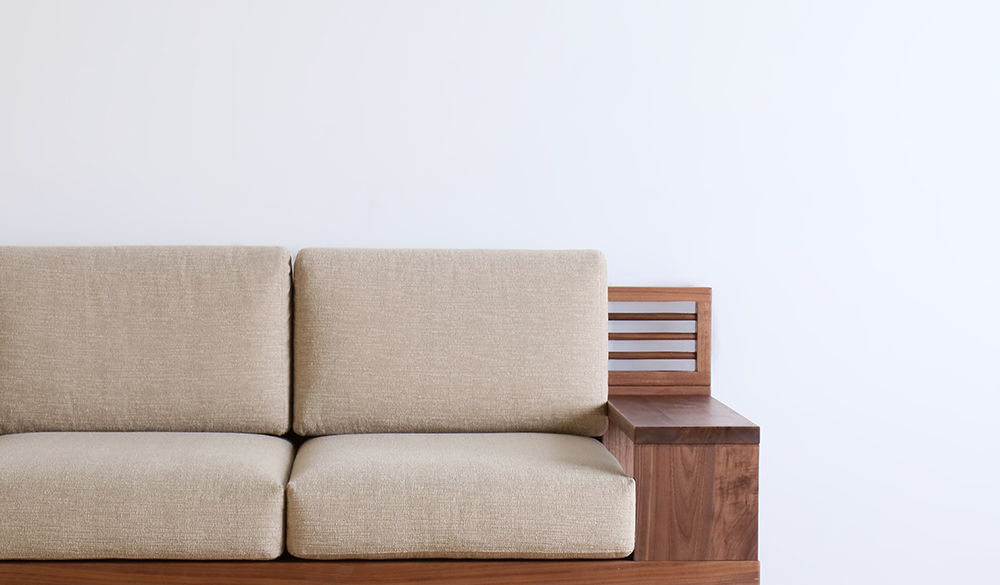 The backrest is 730 mm high. It is a middle back that fits well in the middle of living and dining room.




Under the movable arm, to a small storage such as remote control and glasses.

SIZE SIZE
W1430×D765×H730/SH370(mm) W1430×D765×H730/SH370(mm)
TREE SPECIES TREE SPECIES
ウォールナット
ブラックチェリー
オーク
※オイル仕上げ
Walnut
Blackcherry
Ork
※Oil finish



ウォールナット

Walnut




ブラックチェリー

Blackcherry




オーク

Oak
PRICE PRICE
ホワイトオーク ¥238,480
ブラックチェリー ¥238,480
ウォールナット ¥242,880
 
---
※運賃別、税込価格となります。 ※写真と実物の色味に違いが生じる場合があります ※価格・仕様など予告なく変更する場合がございます。あらかじめご了承ください
Whiteork ¥238,480
Blackcherry ¥238,480
Walnut ¥242,880
---
※Prices include tax and do not include shipping charges. ※There may be a case where the color of the photograph and the real thing are different ※Price and specifications are subject to change without notice.
ダイニングテーブル

Dining Table

リビングテーブル

Living Table

スツール&ベンチ

Stool&Bench

テレビボード

TV Board

ソファ

Sofa

キャビネット

Cabinet

チェスト&シェルフ

Chest&Shelf

デスク

Desk

ベッド

Bed

ネコ家具

Cat furniture

その他

Other