Liage III
Sofa 1930
リアージュIII ソファ1930
美しい無垢のフレーム、上質な使い心地の3Pソファ。
木部を丁寧に加工したタテ格子のフレームに、しっとりとした座り心地のクッションを合わせ、上質な使用感を追及しました。同シリーズのアイテムと合わせて、プレミムアムな心地をお楽しみください。古いもの、新しいものが混在する現代のリビングに、静かな調和を紡ぎ出します。



背クッション2つ、座クッション1つ、サイドに2つのクッションが付きます。
※オプションでクッション追加購入可能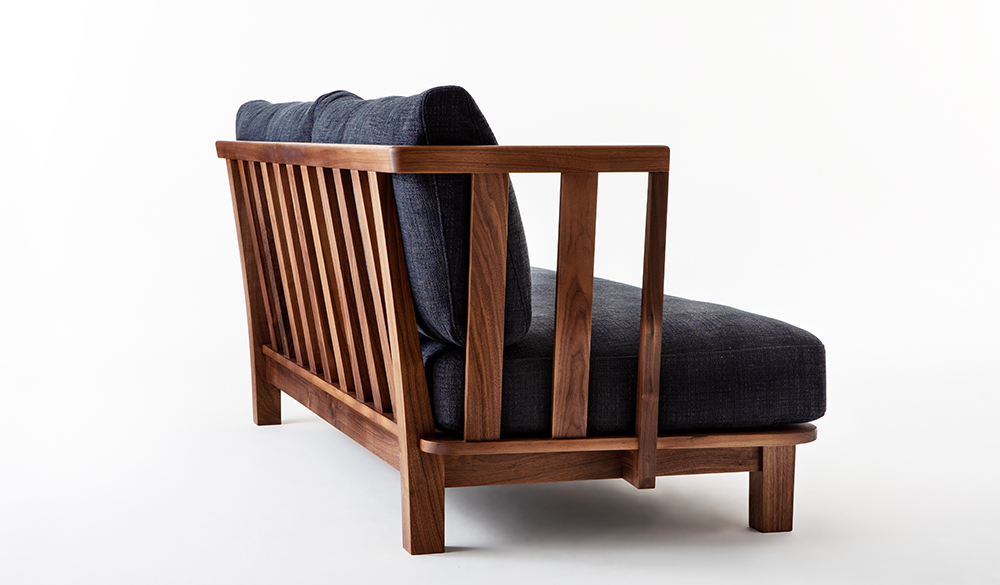 シートの奥行き半分ほどのアーム部。上に向かって緩やかに開いたデザインで、やさしく身体を受け止めます。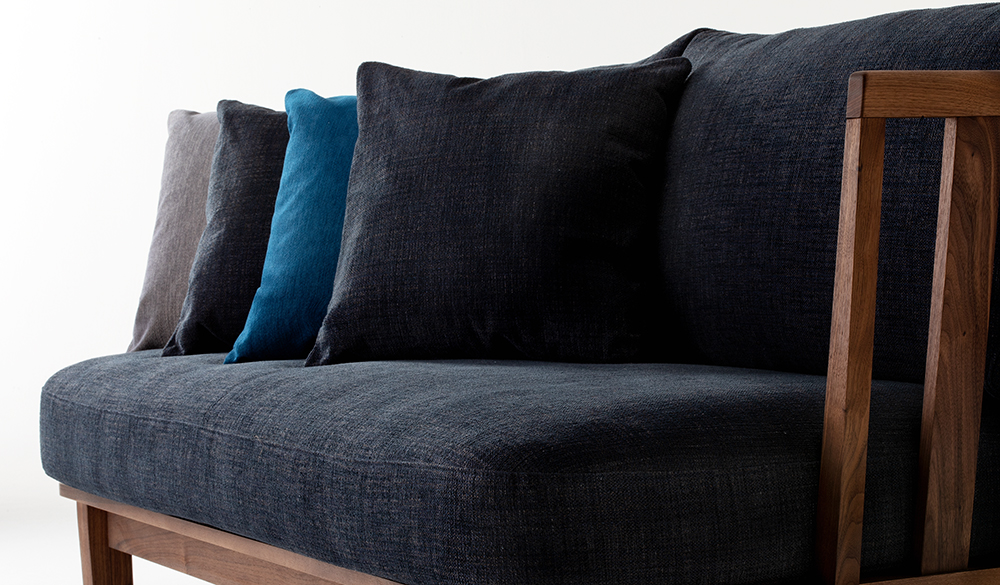 座クッション、木部共に手当たりの良いアールが特徴的です。


Beautiful solid frame, 3P sofa with high quality comfort.
The vertical lattice frame with carefully processed wood parts is combined with moist and comfortable cushions to pursue a high quality feel. Combine it with other items from the same series to enjoy a premiere feeling of comfort. It weaves a quiet harmony in the modern living room, where old and new things are mixed together.




Comes with two back cushions, one seat cushion, and two side cushions.
Additional cushions can be purchased as an option.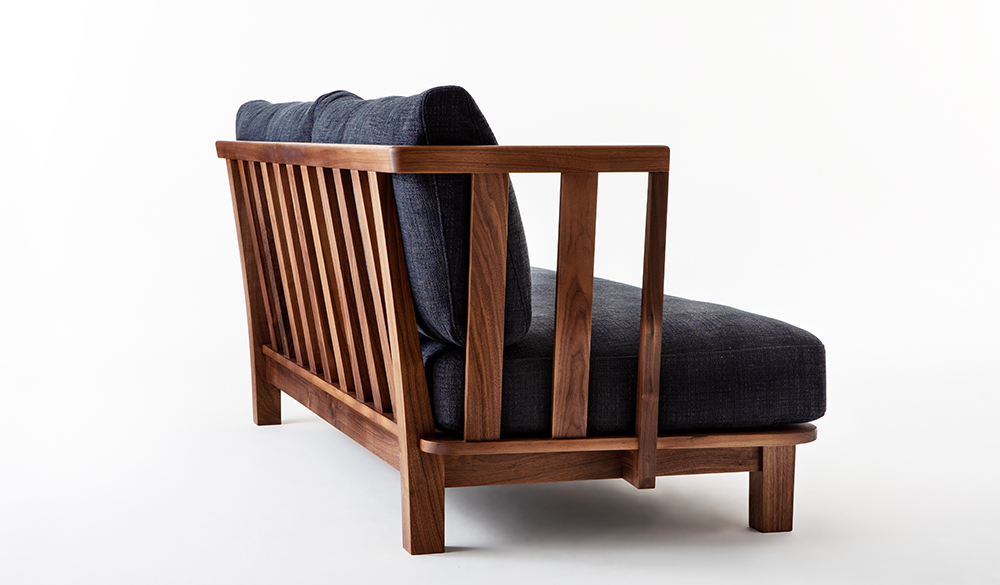 The arm is about half the depth of the seat. The xylem of the backrest is designed to open slowly upward.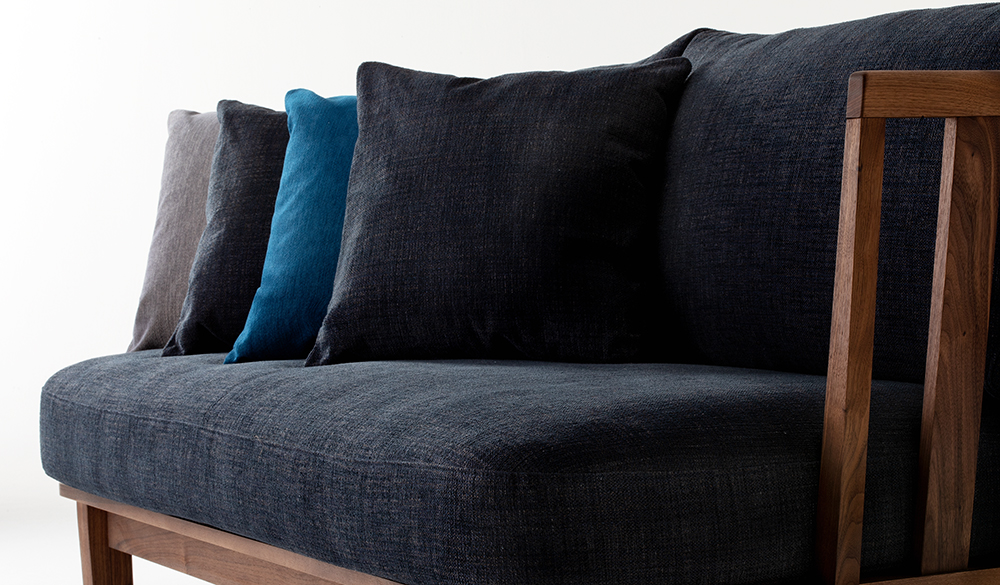 Both the cushion of the seat and the xylem of the frame are distinctive in their roundness.

SIZE SIZE
W1930×D823×H800/SH410(mm) W1930×D823×H800/SH410(mm)
TREE SPECIES TREE SPECIES
ウォールナット
オーク
※オイル仕上げ
Walnut
Oak
※Oil finish



ウォールナット

Walnut




オーク

Oak
PRICE PRICE
オーク、ウォールナット同価格

張地:カプリス(Aランク)
¥484,000(¥110,000)

張地:ドック・アッショマ(Cランク)
¥528,000(¥140,360)
※()内はカバーのみの価格です。
---
※運賃別、税込価格となります。※写真と実物の色味に違いが生じる場合があります ※価格・仕様など予告なく変更する場合がございます。あらかじめご了承ください。
*Oak, Walnut same price
Cover texile : Caprice(A rank) ¥484,000(¥110,000)
Cover texile :  Dog・Ashoma(C rank) ¥528,000(¥140,360)
* Prices in parentheses ( ) are for the cover only.
---
※Prices include tax and do not include shipping charges. ※There may be a case where the color of the photograph and the real thing are different ※Price and specifications are subject to change without notice.
ダイニングテーブル

Dining Table

リビングテーブル

Living Table

スツール&ベンチ

Stool&Bench

テレビボード

TV Board

ソファ

Sofa

キャビネット

Cabinet

チェスト&シェルフ

Chest&Shelf

デスク

Desk

ベッド

Bed

ネコ家具

Cat furniture

その他

Other