Liage III
Cabinet H124
リアージュIII キャビネット H124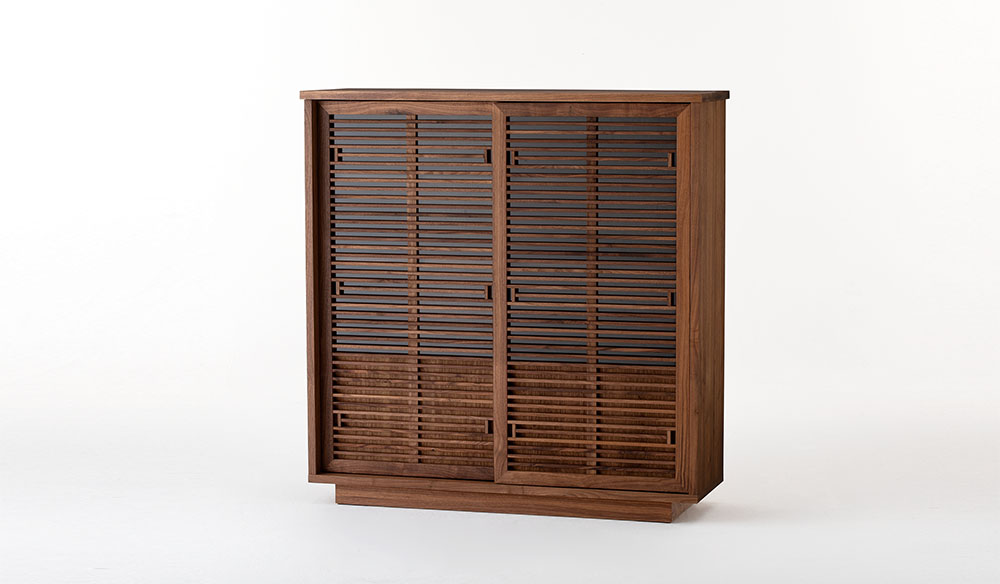 手がけのデザインが楽しさを添える、美しい収納家具。
水屋箪笥の趣と、すっきりモダンなシルエットです。美しい格子の規則性に、手がけのデザインが楽しさをプラス。少し浮遊感ある台輪が、リビングをモダンな雰囲気に演出します。


Beautiful storage furniture that the design of the wood work adds to the fun.
Nostalgic taste and a clean modern silhouette. In addition to the regularity of the beautiful lattice, the design of the work adds joy. A slightly floating pedestal creates a modern atmosphere in the living room.
Robust doors are suspended from the top. There is no rail on the main plate and it is clean.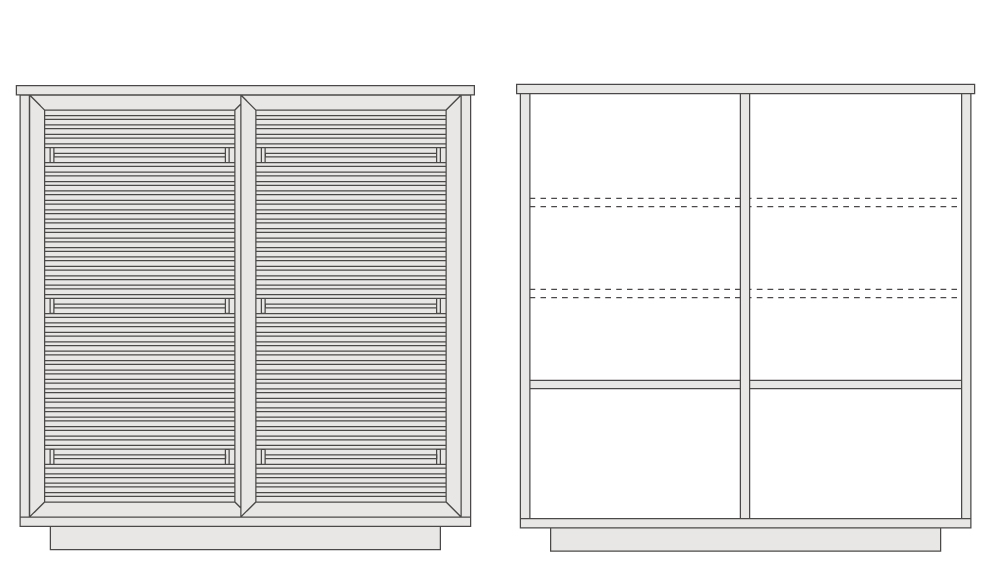 In addition to fixed shelves, there are four movable shelves.

SIZE SIZE
W1215×D400×H1240(mm) W1215×D400×H1240(mm)
TREE SPECIES TREE SPECIES
ウォールナット
オーク
※オイル仕上げ
Walnut
Oak
※ Oil Finish



ウォールナット

Walnut




オーク

Oak
PRICE PRICE
オーク ¥347,600
ウォールナット ¥393,800
---
※運賃別、税込価格となります。※写真と実物の色味に違いが生じる場合があります ※価格・仕様など予告なく変更する場合がございます。あらかじめご了承ください。
Oak ¥347,600
Walnut ¥393,800
---
※Prices include tax and do not include shipping charges. ※There may be a case where the color of the photograph and the real thing are different ※Price and specifications are subject to change without notice.
ダイニングテーブル

Dining Table

リビングテーブル

Living Table

スツール&ベンチ

Stool&Bench

テレビボード

TV Board

ソファ

Sofa

キャビネット

Cabinet

チェスト&シェルフ

Chest&Shelf

デスク

Desk

ベッド

Bed

ネコ家具

Cat furniture

その他

Other