Liage III
Stool
リアージュIII スツール
しっかりとした厚みのまんまるスツール。
小ぶりながら、しっかりとした厚みで快適な座り心地のスツールです。丸くてふんわりしたシルエットが、お部屋をやわらかな雰囲気に演出しつつ、どこか懐かしさもあるデザインです。スツールとして単体で、ソファサイドでオットマンとしても活躍します。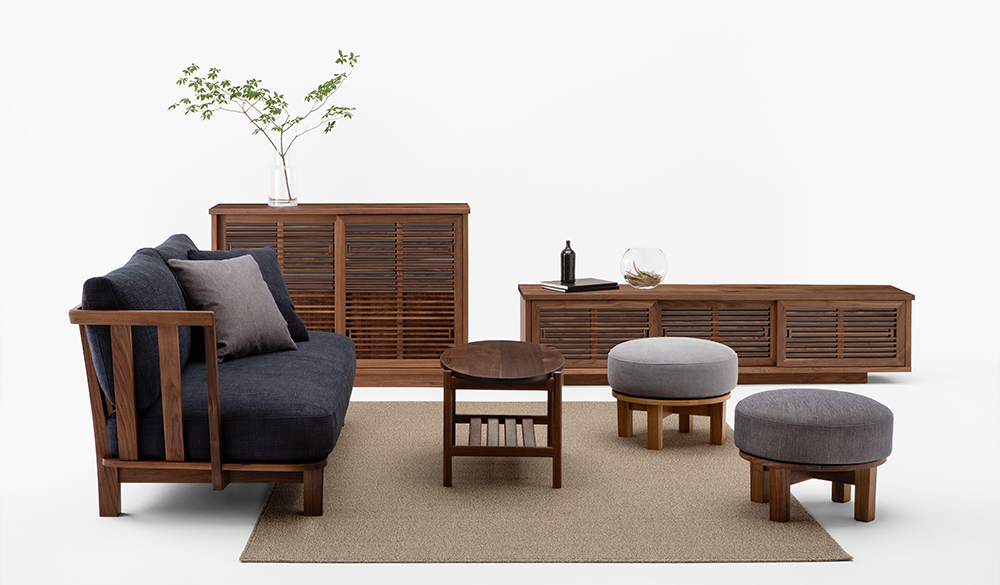 同シリーズと合わせて、落ち着いた趣あるリビングをお楽しみください。


A round stool with a solid thickness.
Although small in size, this stool has a firm thickness and comfortable seating. The round and fluffy silhouette creates a soft atmosphere in the room, while the design is somewhat nostalgic. It can be used as a stool by itself or as an ottoman by the sofa.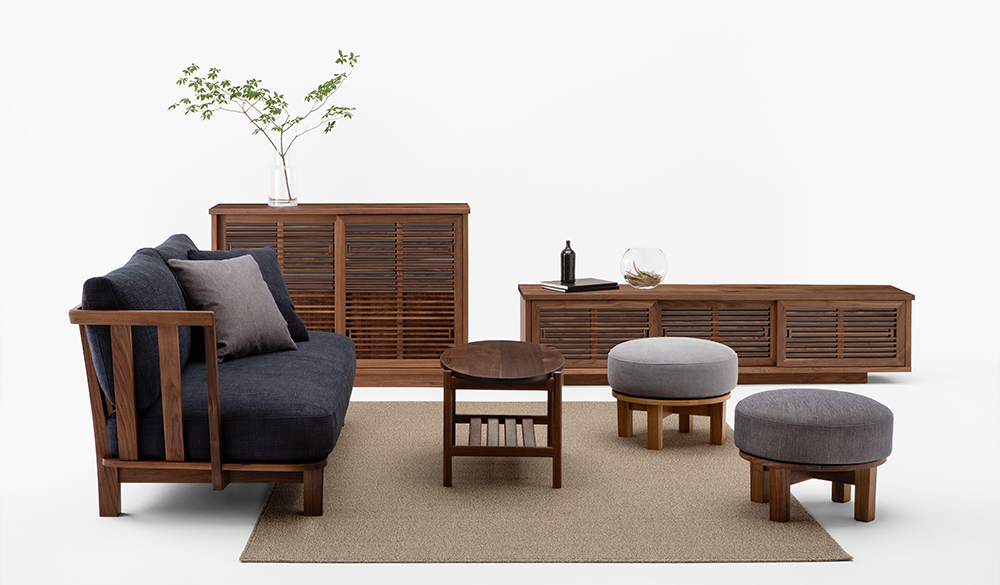 Combine with the same series to enjoy a calm and elegant living room.


SIZE SIZE
W500×D500×H410(mm) W500×D500×H410(mm)
TREE SPECIES TREE SPECIES
ウォールナット
ホワイトオーク
※オイル仕上げ
Walnut
Ork
※Oil finish



ウォールナット

Walnut




ホワイトオーク

White Oak
PRICE PRICE
ホワイトオーク、ウォールナット同価格
張地:Aランク ¥66,000
張地:Bランク ¥70,000
---
※すべて参考価格、税別・運賃別 ※写真と実物の色味に違いが生じる場合があります ※価格・仕様など予告なく変更する場合がございます。あらかじめご了承ください
*White oak, walnut same price
Cover texile : A rank ¥66,000
Cover texile : B rank ¥70,000
---
※All prices are for reference only, tax and freight not included. Please understand in advance.
ダイニングテーブル

Dining Table

リビングテーブル

Living Table

ダイニングチェア

Dining Chair

スツール&ベンチ

Stool&Bench

テレビボード

TV Board

ソファ

Sofa

収納

Strage Rack

ベッド

Bed

その他

Other