L/S
Stool
【エルエス スツール】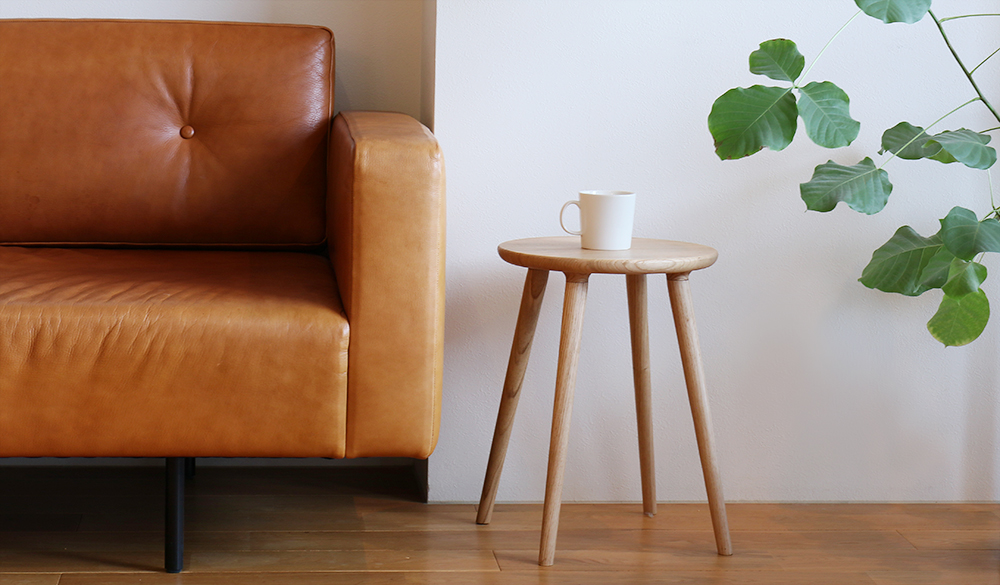 国産の栗材でつくった、シンプルなスツール。
ダイニングからリビングまで、軽いのでスッと楽に移動できます。脚部付け根の滑らかなライン、細い脚。女性でも片手で軽々と持てるほど軽量です。どこに手をかけても、柔らかな手触りです。



軽くて丈夫な国産の栗材を使用。柔らかい表情は、年数を重ねると徐々に褐色づいて、落ち着いた風合いを醸し出します。




小ぶりなので、キッチン、玄関、ベッドサイド、どこに運ぶのもストレスフリー。

Simple stool made of domestic chestnut.
This stool is so light that you can move easily from dining to living room. Smooth lines at the base of the legs, thin legs. It is so lightweight that everybody can hold it with one hand. Wherever you put your hand, it feels soft.



Use light and strong domestic chestnuts.  The soft looks gradually turns brownish over the years and becomes a calm texture.




It's small, so it's stress-free to carry it to the kitchen, entrance, bedside and anywhere.


φ320×H425(mm) φ320×H425(mm)

チェスナット
※オイル仕上げ
Chestnut
※Oil finish



チェスナット

Chestnut


¥22,600
---
※すべて参考価格、税別・運賃別 ※写真と実物の色味に違いが生じる場合があります ※価格・仕様など予告なく変更する場合がございます。あらかじめご了承ください
¥22,600
---
※All reference price, Not include taxes and fares. ※There may be a case where the color of the photograph and the real thing are different ※Price and specifications are subject to change without notice.

ダイニングテーブル

Dining Table

リビングテーブル

Living Table

ダイニングチェア

Dinning Chair

スツール&ベンチ

Stool&Bench

テレビボード

TV Board

ソファ

Sofa

収納

Strage Rack

ベッド

Bed

その他

Other