NU NUT
Backrest cushion
【バックレストクッション】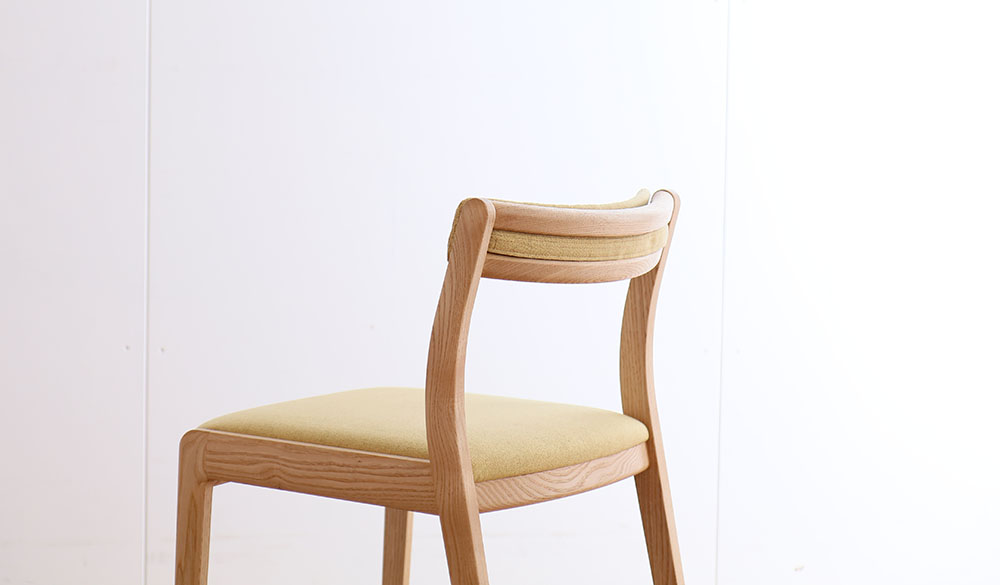 差込式で取付ラクラクな背当てクッション。
木部の手触りそのままに、優しい背当たりが感じられるNU NUTダイニングチェア専用のバックレストクッション。あったら嬉しいオプションアイテムです。




スッと差込むだけのシンプルな構造で、簡単に取付可能です。
---

デザイナー
吉永 千聖 / Chisato Yoshinaga




Easy to put wear. it's back rest cushion of plug-in type.
The feel of the wood part is perceived as it is, it is a back rest cushion exclusive for NU NUT dining chair which can also feel gentle back. It is an option item that everyone is pleased.




It's a simple structure that just plugs in, so you can easily put wear it.

---

Designer
Chisato Yoshinaga



W477×D500×H680/SH420(mm) ※チェアのサイズです W477×D500×H680/SH420(mm) ※Chair's size

チェスナット
ウォールナット
※オイル仕上げ
Chestnut
Walnut
※Oil finish



チェスナット

Chestnut




ウォールナット

Walnut


¥3,500
---
※すべて参考価格、税別・運賃別 ※写真と実物の色味に違いが生じる場合があります ※価格・仕様など予告なく変更する場合がございます。あらかじめご了承ください
¥3,500
---
※All reference price, Not include taxes and fares. ※There may be a case where the color of the photograph and the real thing are different ※Price and specifications are subject to change without notice.

ダイニングテーブル

Dining Table

リビングテーブル

Living Table

ダイニングチェア

Dinning Chair

スツール&ベンチ

Stool&Bench

テレビボード

TV Board

ソファ

Sofa

収納

Strage Rack

ベッド

Bed

その他

Other