NU NUT
Stool
ニューナット スツール
美しく、軽く、グリップ感の良いスタッキングスツール。
持ち運び易くて重ねられる、みんなに嬉しいスタッキングスツールです。ていねいに削り出された両サイドの手掛け部分は、座っている時もつい触ってしまうほど、手によく馴染みます。
細身で美しい脚部の構造は、ネジや釘に頼らず、無垢材の良さを引き出す3枚接ぎ。




奥行き420mm、高さ860mmのキャビネット横にスッキリ収まります。複数脚重ねても、圧迫感のない軽やかなフォルムです。


---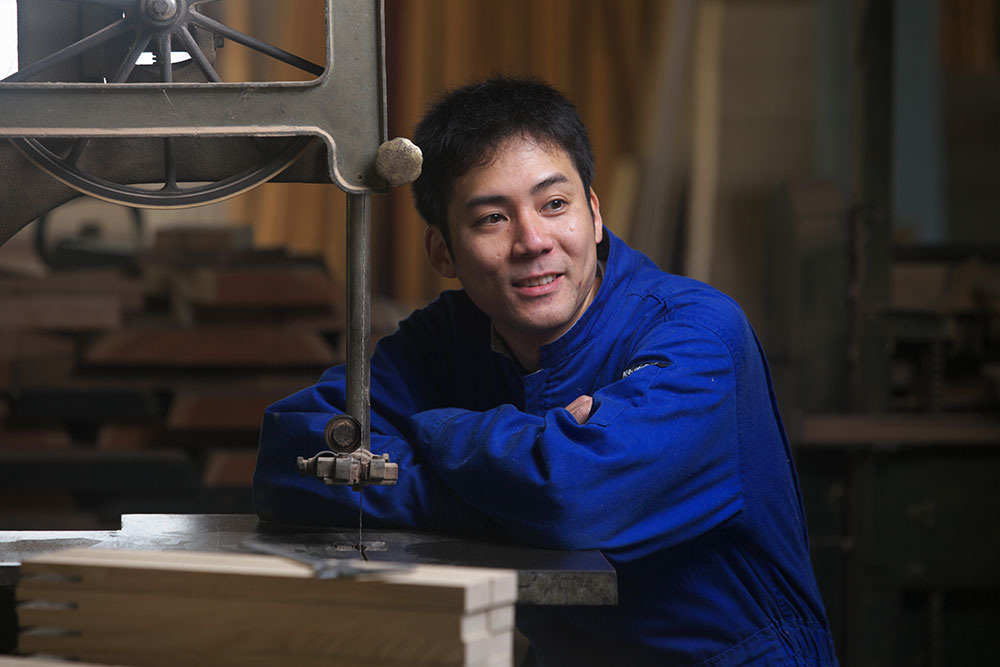 デザイナー
吉永 圭史  /  Keishi Yoshinaga
1978年長崎生まれ。2005年から2014年まで宮崎椅子製作所に勤務。主に木製椅子の試作、開発およびデザインに携わる。2015年木工機械を購入し、吉永製作所を設立。木製家具のデザイン、製品開発および製造を一貫して行なっている。




A stacking stool that is beautiful, light and has a good grid feeling.
It is easy to carry and stacked, everyone is pleased stacking stools. The handed parts of each side, carefully cut out, fits well to the hand as much as you want to touch even when sitting.
The structure of the slender and beautiful legs is a three-piece joint that draws out the merit of solid wood, without relying on screws and nails.




It fits neatly just beside the cabinet with depth 420 mm and height 860 mm. Even if you stack many stools, it is a light form without pressure.

---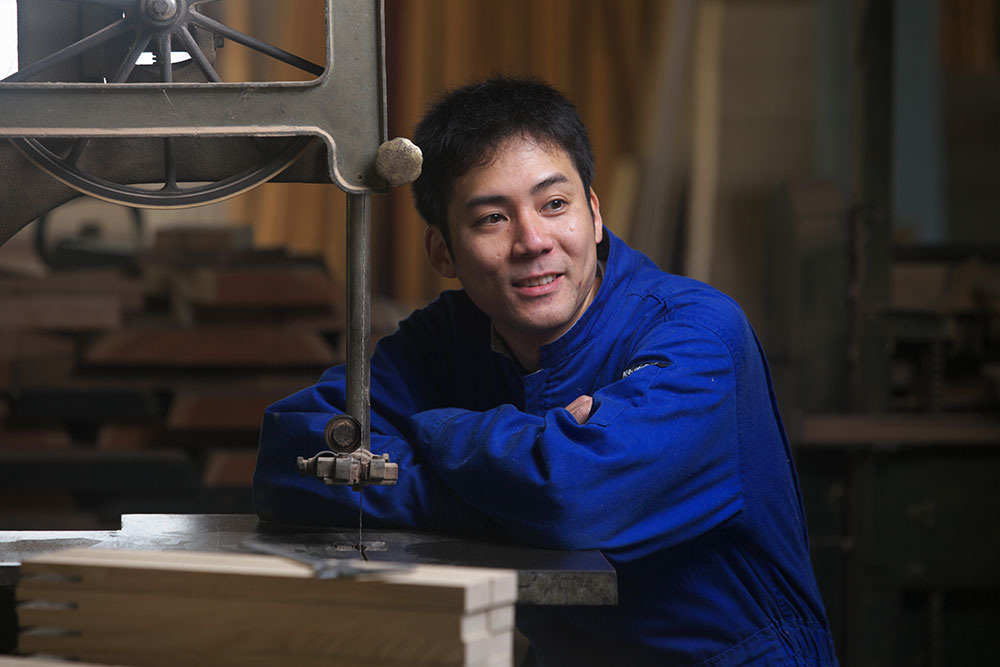 Designer
Keishi Yoshinaga
Born in Nagasaki in 1978. From 2005 to 2014 years worked at Miyazaki Chair Factory. Mainly engaged in prototyping, development and design of wooden chair. In 2015, Purchased woodworking machines, and founded Yoshinaga Seisakusyo. Consistently do wooden furniture design, product development and manufacture.

SIZE SIZE
W450×D423×H420(mm) W450×D423×H420(mm)
TREE SPECIES TREE SPECIES
チェスナット
ウォールナット
※オイル仕上げ
Chestnut
Walnut
※Oil finish



チェスナット

Chestnut




ウォールナット

Walnut
PRICE PRICE
チェスナット ¥30,580
ウォールナット¥33,000
---
※運賃別、税込価格となります。 ※写真と実物の色味に違いが生じる場合があります ※価格・仕様など予告なく変更する場合がございます。あらかじめご了承ください。
Chestnut ¥30,580
Walnut ¥33,000
---
※Prices include tax and do not include shipping charges. ※There may be a case where the color of the photograph and the real thing are different ※Price and specifications are subject to change without notice.
ダイニングテーブル

Dining Table

リビングテーブル

Living Table

ダイニングチェア

Dining Chair

スツール&ベンチ

Stool&Bench

テレビボード

TV Board

ソファ

Sofa

収納

Strage Rack

ベッド

Bed

その他

Other