RHINO
Separate desk D360
リノ セパレート デスク D360
ノートパソコンに最適なコンパクトなデスク。
小さな空間で機能的に作業できる、コンパクトなデスクです。無駄のないシルエットと、奥行き360mmというスマートさで、圧迫感なく空間を仕切ったり、両面からのコーディネートを楽しめます。側面のスリットを使えば、コンセントタップと配線をすっきり整えることができます。また、天板は、天然木突板トップとリノリウムトップからお選びいただけます。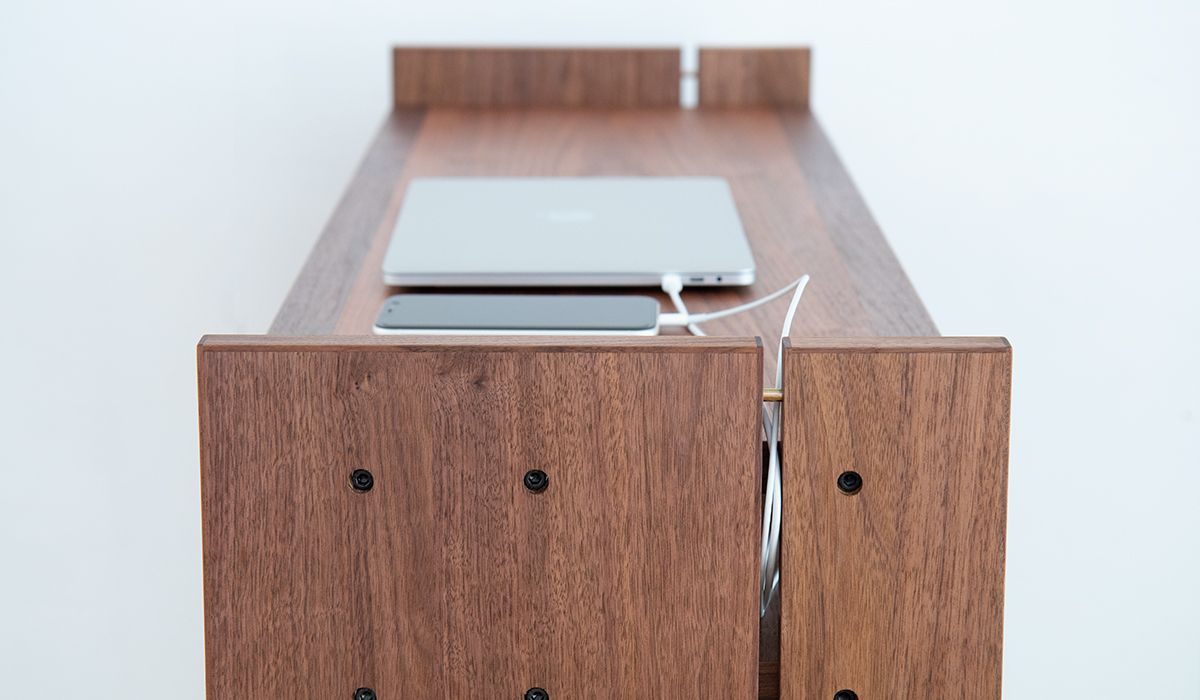 天板下の棚板には、混雑しがちなコンセントタップを。


同シリーズのキャビネットと合わせれば、小さな空間でもオンオフを快適に間仕切ることができます。

Compact desk ideal for laptop computers.
This compact desk allows you to work functionally in a small space. With its lean silhouette and sleek 360 mm depth, you can partition space without feeling oppressive, and enjoy coordinating both sides. Slits on the sides allow you to neatly arrange outlet taps and wiring. The tops are also available with a choice of natural wood veneer top or linoleum top.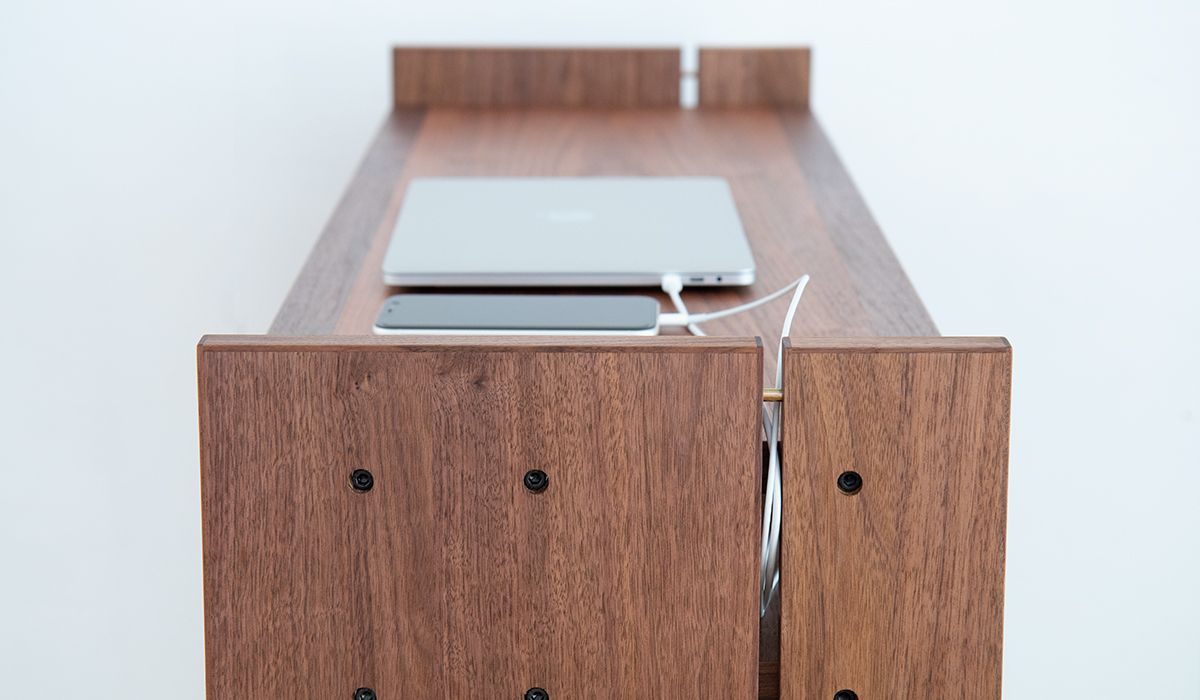 A shelf under the top panel allows for the installation of outlet taps, which tend to get crowded.


 Together with the cabinets in the same series, you can comfortably separate on and off duty in a small space.

SIZE SIZE
W850×D360×H770 / 720 (mm) W850×D360×H770 / 720 (mm)
TREE SPECIES TREE SPECIES
オーク
ウォールナット
※オイル仕上げ
Oak
Walnut
※Oil finish



ウォールナット

Walnut




オーク

Oak
PRICE PRICE
オーク / 天然木突板 ¥105,600
オーク / リノリウム ¥112,200
ウォールナット / 天然木突板 ¥105,600
ウォールナット / リノリウム ¥112,200

---
※運賃別、税込価格となります。 ※写真と実物の色味に違いが生じる場合があります ※価格・仕様など予告なく変更する場合がございます。あらかじめご了承ください
Oak / Oak top ¥105,600
Oak / linoleum top ¥112,200
Walnut / Walnut top ¥105,600
Walnut/ linoleum top ¥112,200

---
※Prices include tax and do not include shipping charges. ※There may be a case where the color of the photograph and the real thing are different ※Price and specifications are subject to change without notice.
ダイニングテーブル

Dining Table

リビングテーブル

Living Table

スツール&ベンチ

Stool&Bench

テレビボード

TV Board

ソファ

Sofa

キャビネット

Cabinet

チェスト&シェルフ

Chest&Shelf

デスク

Desk

ベッド

Bed

ネコ家具

Cat furniture

その他

Other