Kamille
Stool
【カミーユ スツール】
ゆったり座面、長く座っても疲れにくい板座スツール。
中央に傾斜を付けた広めの座面で、板座でも疲れにくく、お子さまから大人までしっかり座れます。座面中央の手掛けを使えば、片手で持ち運びでき、手軽に好きな場所へ設置できます。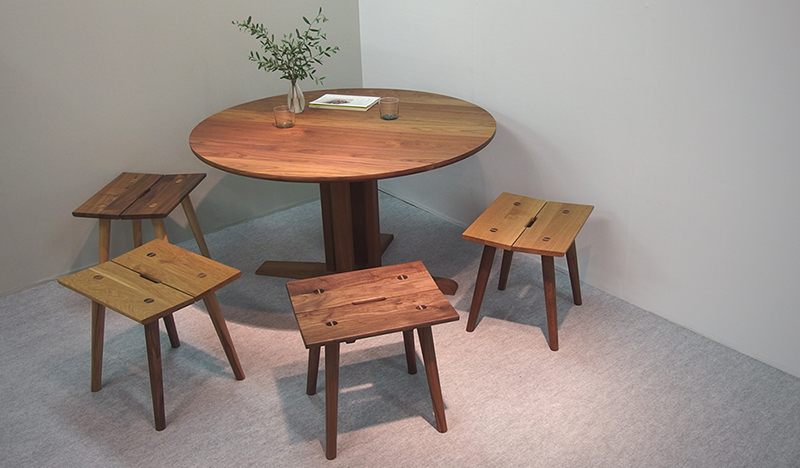 Relaxing seating surface,

It is hard to get tired even if you sit long

.
It is a spacious seating surface with a slope in the center, so you are not tired even at the board seat. Children and adults can use comfortably. If you use the hand in the center of the seat, you can carry with one hand, you can easily place it where you like.


The seating surface, the leg part, and the sled clamp are all using solid wood.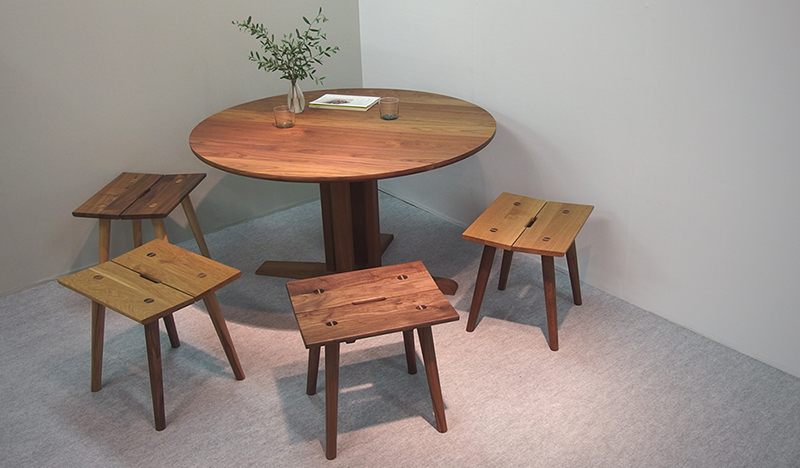 The legs are penetrated to the seating surface, and split wedge processing is given. Legs and seating surfaces can be combined from 2 tree species.




W450×D380×H420(mm) W450×D380×H420(mm)

ウォールナット
ホワイトオーク
ホワイトオーク × ウォールナット
※オイル仕上げ
Walnut
White Ork
White Ork × Walnut
※Oil finish



ウォールナット

Walnut




ホワイトオーク

White Oak


¥26,000
---
※すべて参考価格、税別・運賃別 ※写真と実物の色味に違いが生じる場合があります ※価格・仕様など予告なく変更する場合がございます。あらかじめご了承ください
¥26,000
---
※All reference price, Not include taxes and fares. ※There may be a case where the color of the photograph and the real thing are different ※Price and specifications are subject to change without notice.

ダイニングテーブル

Dining Table

リビングテーブル

Living Table

ダイニングチェア

Dinning Chair

スツール&ベンチ

Stool&Bench

テレビボード

TV Board

ソファ

Sofa

収納

Strage Rack

ベッド

Bed

その他

Other